Maguguma 380SC is a selective pre and early post-emergence herbicide for the control of annual grass and broadleaf weeds in field maize and baby corn. It inhibits re-emergence of weeds for a long time, remains stable under a variety of soil types and normal weather conditions.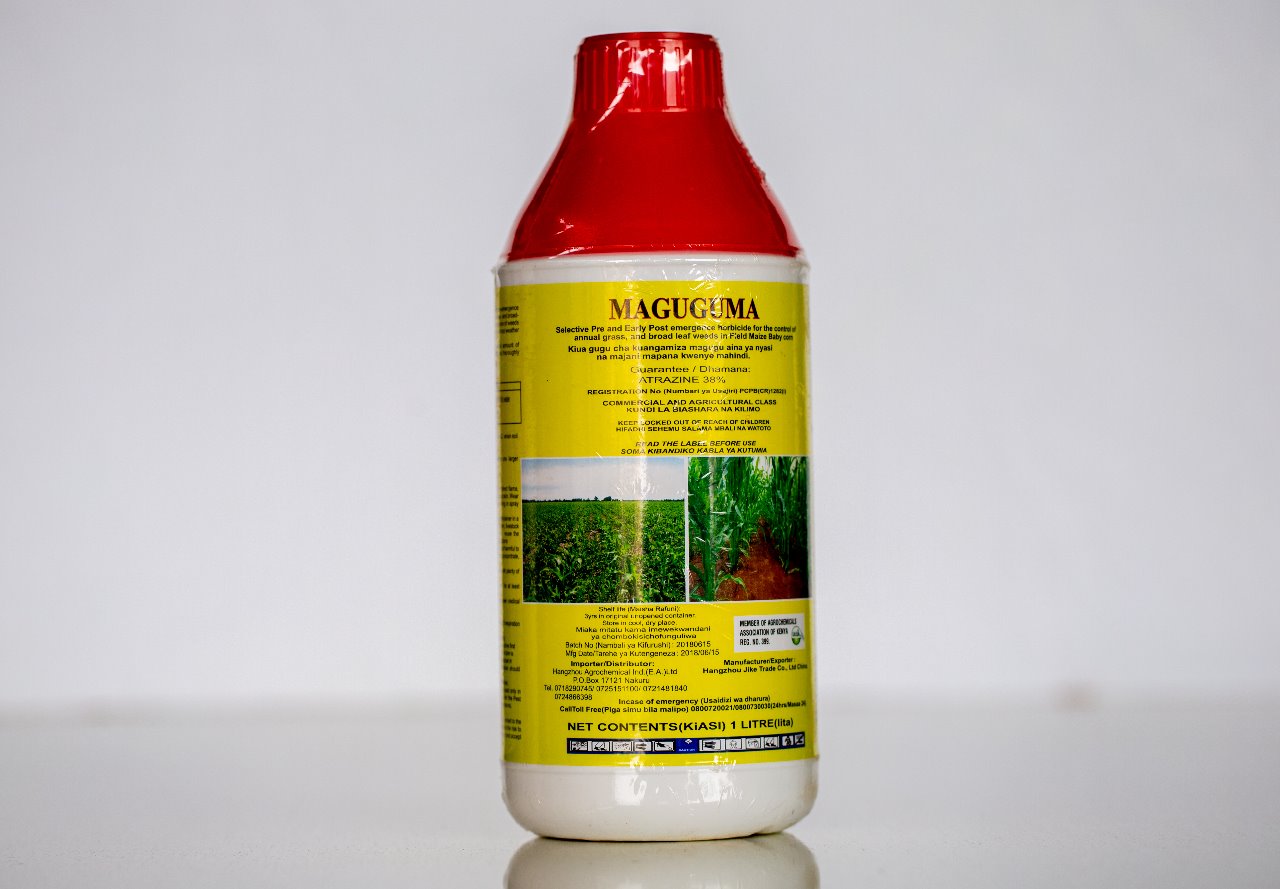 Maguguma 380SC 1L
When to use Maguguma and Dosage:
Maguguma is used in pure stand maize crop or baby corn fields. This means the herbicide will destroy other crops like beans when applied in a field with mixed crop.
Maguguma is best applicable at 2-3weeks after the emergence of the maize crop when you have 3/4 leaves. Use 200ml in 20L.
Dosage is increased for big size maize crop, that is 5-6leaves. In this case, use 250ml in 20L.
Increase Dosage depending on the size of the maize crop.
For best results, spray Maguguma when soil is moist and and weeds are actively growing. Water stressed weeds are harder to control. Higher dose is recommended to apply when the weeds are larger, denser and growing under dry conditions.
Maguguma is highly flammable, harmful if swallowed and irritating to the eyes and skin. In case of skin contact, wash immediately with plenty of water. Rinse immediately with plenty of running water for at least 10minutes, in case of eye contact. In case of inhalation, move patient to fresh air, if ingested seek medical attention.
The active ingredient in maguguma is atrazine (38%).